THE VALUE of sport is most obvious not in sport itself but in wider society, across health and wellbeing, education and the economy. And no-one knows that better than the people who have devoted their careers to studying what that impact is, and isn't, and how and where it shows itself.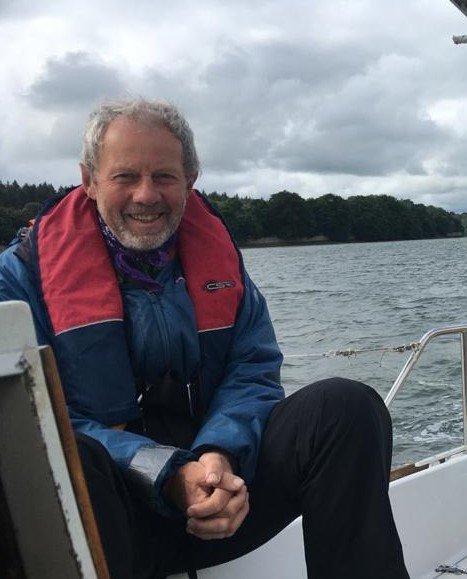 The OSS was founded on principles of shifting from the national obsession of 'talking a good game' to using research, evidence and analysis to help all ages and abilities of people to find routes into the 'game', and improve their and others' quality of life. Key to that is the experience, expertise and insights of our researchers.
Still guided superbly by our small team of experienced advisers (See Our Researchers), in 2020 we have established two new cohorts – Research Associates and Research Assistants – to add expertise to the Scottish cause. The first group is made up of experts across different but key areas, from PE, sport participation and coaching, to health and exercise science, the economy and design, manufacturing and engineering – a vital area as technology becomes a partner to activity.
Our most recent recruit is Geoff Nichols (left), recently retired from Sheffield University and renowned expert on community sport and volunteering. Geoff's research experience over the past 30 years covers studies of sport, leisure and recreation delivery, in the UK and further afield, and he has also written extensively on the role sport can play in youth crime reduction across the UK.
The OSS has also welcomed two new members to our Research Assistants stable with University of Edinburgh graduate Jamie Mack and University of Aberdeen Philosophy PhD student Fiona Beth Doran joining Ryan Brown, Rachel Kidd, Oliver Thomson and Thomas Rowe in combining their interests in different areas of sport and exercise with sharp research skills. Ryan, Oliver and Rachel are currently researching roles of women in leadership in sport; Oliver is investigating the impact of Covid-19 on the health of rugby players; Thomas has been busy developing our Research Library; Jamie is studying the 'Murray impact' on Scottish tennis; and Fiona Beth's PhD investigates the ethical basis of segregating sport by sex with a view to developing a model which promotes sport opportunities for all.
The OSS is also busy currently with research into disability and sport, models of community sport and leisure delivery, and a long-term study into extending healthy living by five years, in conjunction with Blackwood Homes.
By commissioning and collating high-quality evidence we seek to emulate the most active countries around the world in shaping effective new policy and practice from which the country as a whole benefits. Since its launch in 2016, we have continued to draw on and build a network of research expertise that stretches deep across Scotland and around the world. Visit the Research Library for a wide range of research, and if you would like to share research, evidence and analysis relating to community sport activity get in touch.
If you would like to join the growing OSS team, get in touch with the Executive Director David Ferguson at: david@oss.scot.