The OSS Board of Trustees is made up of people who believe community sport activity should be available to all ages and abilities across Scotland, and that it is key to the future health of the nation. Chaired by Geoff Aberdein, former Chief of Staff to the First Minister and Global Head of Public Affairs at Aberdeen Standard Investments, the board draws on a wide range of skills and experience across education, research, sport, finance, government, communications and business, in the UK and across Europe. The Board meets five times a year and its role is to agree the organisation's overall strategic direction, in line with its charitable objectives, and to scrutinise management functions delegated to the Chief Executive. The Board also delegates work to sub-committees featuring a wide range of people from across Scotland.
Geoff joined the OSS Board in December, 2020, and was swiftly invited to take on the role of Chair from founder Charlie Raeburn, which he was delighted to accept. A politics and economics Masters graduate from the University of Aberdeen, Geoff quickly made his mark in the political arena as the SNP's Head of Press at Westminster. His understanding of politics and ability to communicate effectively brought him into the Scottish Government as a special adviser to the First Minister, and this, in turn, led to him being invited to become the FM's Chief of Staff. He left the government after seven years to become the Head of European Affairs for Aberdeen Asset Management, working closely with the CEO and fellow Aberdonian, Martin Gilbert, before taking on a global role as Head of Public Affairs, Policy & Campaigns as the company merged with Standard Life to form Aberdeen Standard Investments, becoming the UK's largest and second largest European asset management company. Following Martin Gilbert's resignation as CEO and Chair in 2020, Geoff left ASI to create his own strategic communications consultancy.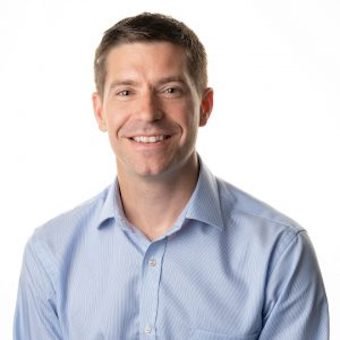 In a professional capacity, Gregor qualified as a solicitor, and worked for eight years in Edinburgh and Glasgow. He left legal practice to move in to business development roles, and now heads up the team at Amiqus - the market leading compliance platform for Anti-Money Laundering and pre-employment vetting, which services law firms, accountants, financial services and public sector clients throughout the UK. Gregor is a motivated and driven individual, with an ability to quickly build and develop longstanding professional relationships, and bring people together.
Gregor has had a lifelong passion for sport, and has benefitted from involvement in it, in many ways. From a young age, activities included competitive swimming, badminton, tennis, hockey and golf, ultimately gaining a golf scholarship to college in the US for a year. In more recent years, his interests turned to triathlon, and he represented Great Britain at the European Age Group Triathlon Championships in Eilat, Israel in April 2012. From a participation perspective, his focus is now on longer distance triathlon and running, and spending time in the winter snowboarding.
Gregor also founded and is Race Director of two new running events, one of which takes place annually in October (Lochore 10k). He is a Consultant for another sports event management company and was a Director of the Edinburgh Festival of Cycling for a number of years.
Gregor is passionate about the wide-ranging benefits of sport and being active to people of all ages, and in helping the OSS to help Scotland move towards a healthier, more active nation through a collaborative approach.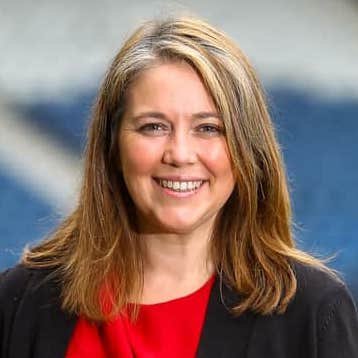 Aileen is a former Minister for Public Health and Sport and Cabinet Secretary for Communities and Local Government in the Scottish Government, and now is Chief Executive of Scottish Women's Football. She joined the OSS Board in December, 2021.
Born in Perth, Aileen attended Perth Academy and University of Glasgow, and became a leading figure in the SNP youth wing, Young Scots for Independence and women… She worked in journalism with the Scottish Standard before becoming a political researcher for MSPs Shona Robison and Nicola Sturgeon, and then followed them into the coal-face of Scottish politics when she was elected MSP in 2007.
From 2011 she represented Clydesdale, and made headlines as the Minister for Children and Young People when she became the first person in the Scottish Government to take maternity leave while in a ministerial post. Her political career continued through a series of promotions from 2007 to 2018, with her then joining the Cabinet and being touted as a future SNP leader. However, Aileen decided to step down at the 2021 elections, ending a 14-year period in politics, to concentrate more time on her young family, and pursue other areas.
An avid sports fan, and former women's rugby player with Biggar RFC, she took on the role of Chief Executive of Scottish Women's Football, the governing body of women's and girls' football in Scotland in 2021. She helped it to firstly survive the Covid pandemic shutdown, and then grow commercially with new broadcast interest that led to the controversial move by the country's leading men's clubs and Scottish Premier Football League (SPFL) to step in and take over management of the top two divisions. The SWF continues to run community women's football and age-grade development programmes, nurturing and developing new generations of women's footballers across the country.
Claire walks for miles everyday on and off the golf course!
"Sport has always been an important part of my life and I helped establish OSS because of my belief in sport as a force for good for all. I also wanted to bring partnership expertise to the charity knowing that if we can work with others we will achieve much more; more sport for more people throughout their lives".
Claire's credentials:
Claire has spent the bulk of her career working in the public/ private delivery of built infrastructure. She has worked across the UK and internationally.
As a Director and Executive Board Member of Local Partnerships LLP from 2009-2013, a joint venture between HM Treasury and the Local Government Association, she led teams working across programmes of energy efficiency, built and digital infrastructure, and social fund management. Prior to Local Partnerships Claire worked for Partnerships UK, heading up their Scottish business. A Chartered Architect by profession Claire received her Honours Degree and Diploma from the Mackintosh School of Architecture and Glasgow University.
Claire has been involved in various sports all her life, athletics and hockey being her early interests, now she focuses on trying to reduce her golf handicap.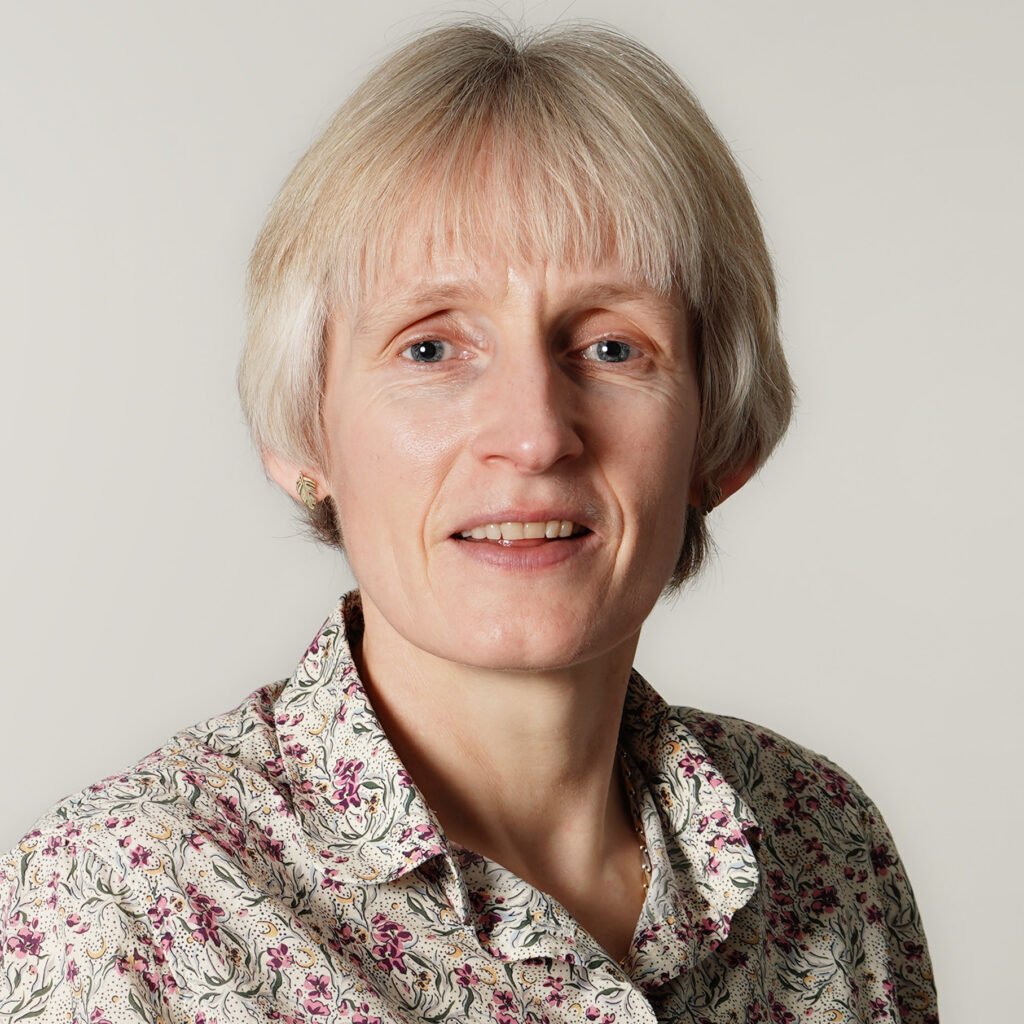 Rhona MacLennan is currently Principal Solutions Architect at The Data Lab innovation centre, where she established and leads the TORCH Business Advisory Service to guide Scottish businesses towards becoming data driven. She helps to connect companies from all sectors with specialist data and data technology suppliers, having enjoyed a career with a host of leading companies across Europe, including BP, Shell, Cisco Systems, Nike, HBOS, CapGemini, Heineken and Edrington.
As well as her sharp insight to how we can be innovative and use data better to inform stakeholders from government to local levels, Rhona brings a wealth of experience from sport, having been an avid participant and fan throughout her life, particularly in hockey, golf and athletics. She continues to coach and play hockey, and loves to get out walking and cycling in the Scottish countryside.
Rhona is delighted to be joining OSS and having the opportunity to apply her expertise from across the data and technology domains to helping others experience some of the same enjoyment and value she has gained from participating in sport.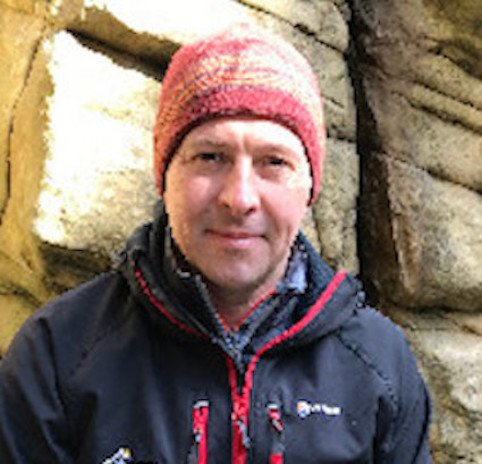 Stuart Younie - CEO, Mountaineering Scotland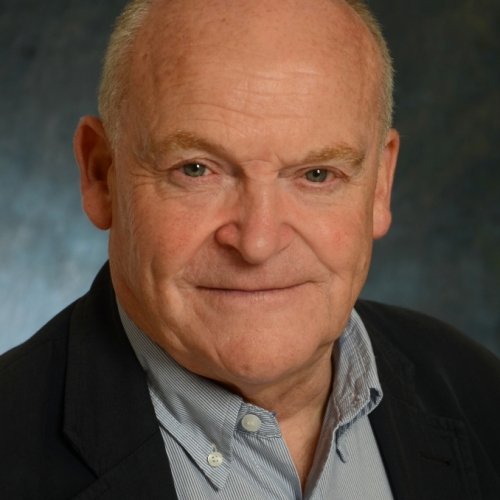 My personal concerns are that Scotland should try harder to increase participation in the full spectrum of sports and activities, should strengthen the often fragile Scottish sports infrastructure, and encourage more playfulness in school and community sport. To support these aspirations OSS can help to develop more informed discussions, involving the many stakeholders in sport – about how we can nurture sport for people.
Member of the Executive of the International School Sports Federation
Now retired, Charlie, during his working career was a PE teacher,PE adviser (Lothian Regional Council), Sport and Recreation Manager (West Lothian Council)and held various postions including ; Chair of Local Authorities PE Network, Chair Scottish Schoolsport Federation; and Member of the Scottish Executive PE Review. He is currently is a member of the International Schoolsport Federation Executive (ISF) and the Scottish Parliament Cross Party Group on Sport. He has been a volunteer throughout his adult life in various positions including Swimming Coach ( age group/national performance/masters); Swimming Manager (Convenor) at Warrender BC and Chair of Scottish Schools Swimming Association.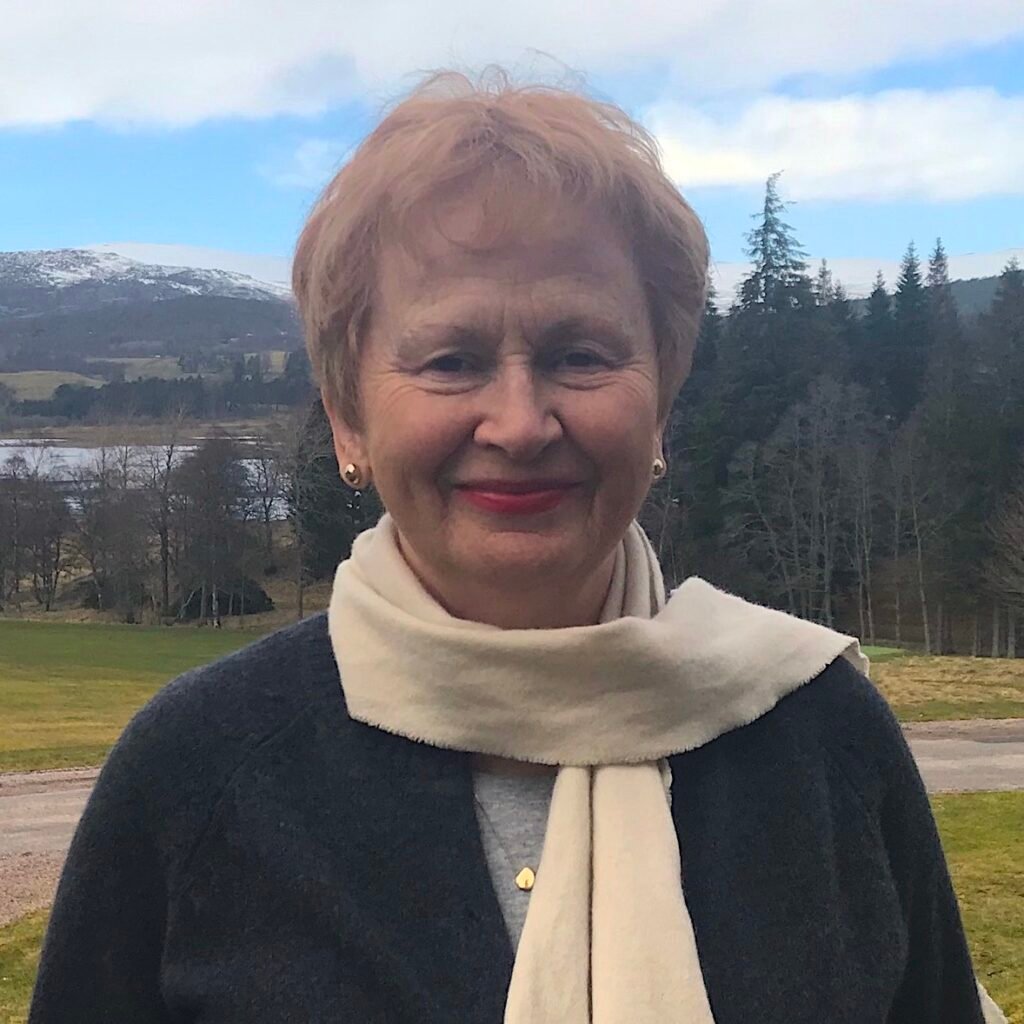 Fanchea Kelly - CEO, Blackwood Housing
"I have personally gained enormous value and enjoyment by being active through amateur sport and encourage my family to take part too. Professionally, through Blackwood, we are always looking at innovative ways to help our customers live their life to the full. Many of them have disabilities, and sport has been a great catalyst for engendering social relationships, creating exhilarating experiences, and promoting fun, which inevitably leads to wellbeing. I am very interested in helping raise the value of sport in an inclusive way for everyone".
Fanchea's Credentials:
Fanchea is CEO of Blackwood Homes and Care and has held senior roles across Scotland in her 20plus years as a housing professional. Fanchea currently leads a team dedicated to innovation, inspired by customers and their families and friends to find new independent living solutions through combining design, technology, and excellent services. This stretches well beyond the traditional boundaries of providing good landlord and care services and includes the beautiful new Blackwood House – a new standard of highly accessible design – and CleverCogs – co-designed software which keeps customers in control of managing their life. Blackwood's latest exciting customer event in the National Sports Training Centre in Largs showcased how everyone can try new sports regardless of age, ability, or confidence.
Richard Yule - COO, Table Tennis Scotland
"As a young boy, table tennis, was my gateway to the wider world. I learnt much more than how to hit the ball. I was able to mix with people of all ages and backgrounds and learn valuable life lessons that have stayed with me. My interest in OSS is to support the charity to form and grow so that we bring a healthy debate to the sports sector in Scotland about how we can better bring sport to the people and volunteers at the coalface who could really benefit – now more than ever".
Richard's credentials:
Graduated B Ed Hons in Physical Education from Strathclyde University and a Diploma in French Language, Sorbonne. Richard has taught and lectured in PE and worked in sports development roles in Glasgow and the Scottish Sports Council. In 2006, received the Emlyn Jones Award for " exceptional service in the administration of sport".
Eight times Scottish Table Tennis Men's Singles Champion and National Club Champion in Scotland, England and France. Richard has travelled the world representing Scotland at World, European and Commonwealth Championships a record 285 times.
Former National Coach in Scotland, Belgium and Ireland, Richard is a passionate advocate of the important contribution made by National Governing Bodies, clubs and the voluntary sector to sport in society. Current board member and former Chairman, 2005-11, of the Games and Sport Division of Sport and Recreation Alliance. Richard had been CEO of the English Table Tennis Association since 1995 and last year Richard moved to Scotland and became COO of Table Tennis Scotland.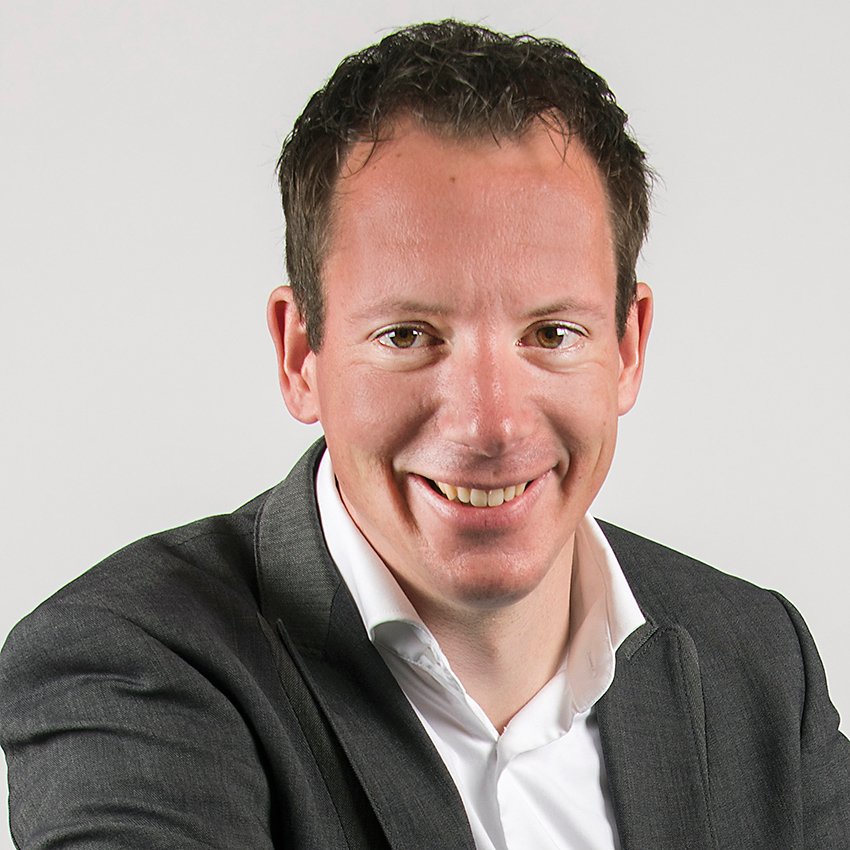 Dr Remco Hoekman is co-director of the Mulier Institute and affiliated to the Radboud University. Furthermore, Remco is president of the European Association for Sociology of Sport (EASS) and co-editor of the European Journal for Sport and Society. His research interests include sport policies, sport facilities, sport participation and financial aspects of sport. He has an extensive national and international publication list, including both policy-oriented and fundamental research, and is a frequently asked expert, advisor and speaker on the abovementioned topics. Remco is like no other capable of connecting science and practice and is a recognized expert in both fields. Consequently, he holds several advisory positions and is, amongst others, columnist for SportAccom (a journal on sport facilities), and member of the evaluation committee for the election of 'Sport municipality of the year' and 'Best sport policy initiative' in the Netherlands. Internationally, he is known as the founder of the expert group on sport facility databases and related research, and as one of the initiators of the 'Measure' network, a network with the aim to enhance knowledge on sport participation. In addition, he is an expert member of networks on sport organisations (SORN) and sport policy and politics (POLIS).
Remco lives and breathes sport and is in his leisure time an active participant and volunteer. He enjoys tennis, the gym and cycling with friends, is the chairman of his local tennis club and contributes as an avid volunteer to the sport activities of his children.
He commented: "As co-director of the Mulier Institute, which commissions and collates research and evidence, and advises the Dutch Government on policy and practice, it has been a privilege to help shape the development of the OSS to fulfil a similar, valuable role in Scottish society. I fully understand the challenges and barriers the OSS faces in the process of becoming a leading policy-relevant social science sport research institute, and am happy to share our experiences, and other relevant knowledge and good practices from the Netherlands and our partners across Europe, to contribute to a strong sporting future for Scotland. With my experiences as a senior sport researcher, policy advisor, lecturer in sport policy and sport sociology, and former local sport manager and sport club advisor, I see many similarities between the Netherlands and Scotland, and potential for similar use of sport to help improve health and wellbeing."
An alumni of Peterhead Academy and University of Aberdeen, Stephen was a talented young golfer, helping Scotland to victory in the European Boys Team Championships in 1987 and representing Great Britain and Ireland against Europe at boys' level before moving into business.
He joined Scottish Mutual Assurance as a trainee actuary and would move to Aberdeen Asset Management as an investment statistician in 1994, beginning a career-long commitment to the fund management business during which he helped it to develop into a leading global organisation. Stephen spent nearly 20 years as Head of Global Equities, growing the assets under management from under $1bn to over £55bn before AAM merged with Standard Life.
A business advisor to the OSS in recent years, Stephen joined the board in December, 2022, to help shape the OSS business, philanthropy and event areas.
A husband, father and family man, his main interests remain golf – he hangs on to a handicap of three with much hard work - as well as cooking and mentoring people.
Scotland's first female Chief Medical Officer, Dr Catherine Calderwood brings a wealth of knowledge from health and government to the OSS work to build research, evidence and wider understanding of the health and wellbeing benefits to all ages in Scotland's communities from sport activity.
Born in Belfast, she graduated from Newnham College, Cambridge, and the University of Glasgow, to work in clinical medicine while training in obstetrics and gynaecology. Catherine spent 17 years in clinical roles of increasing seniority, before being appointed to government and NHS advisory roles in Scotland and England whilst maintaining clinical practice. She has 12 years' experience in government advisory roles in maternity and women's health, as a clinical adviser to Scottish Government, NHS Scotland and NHS England advising Westminster and Holyrood politicians, and the General Medical Council's Responsible Officer for professional standards for Scotland's 15,000 medical professionals.
Catherine launched and drove a number of initiatives to change cultures within the medical world which led to a 23% reduction in the stillbirth rate in Scotland over a five-year period, and transformed services for victims of sexual assault. She also managed the NHS Scotland's £69m Research and Development budget.
Catherine took over from Sir Harry Burns as Chief Medical Officer in 2015 and was a highly respected CMO, founding new 'Realistic Medicine' principles now embedded in NHS Scotland and being developed globally. She spoke at the first OSS National Sport Summit in 2019, outlining the need for sport and health to work more closely together to help to improve Scotland's health and wellbeing.
In 2020, she returned to medical practice and in January 2021 was appointed the Executive National Clinical Director of Centre for Sustainable Delivery of Health and Social Care at the Golden Jubilee University National Hospital. The Centre is a new £60m transformation organisation for NHS Scotland focusing on improvement through innovation in health and social care post the Covid pandemic, training healthcare staff for new roles, introducing new technologies and reducing waste and variation in the system.
Explaining why she had joined the OSS, Catherine explained: "I have been fascinated by the vision and work of the OSS since I first met its founder Charlie Raeburn and Chief Executive David Ferguson.
"They struck me as people passionate about the health of Scotland's population, with real insight and expertise to the research landscape and how we can use the often undervalued reach of community sport more effectively to address serious health and wellbeing, poverty and inequality, and sustainability concerns across our society.
"We know that Scotland, like many countries, has real issues around obesity, inactivity and mental health, affecting all ages across our population and costing us billions, but talking about the problems doesn't solve them. We need credible, independent and regular research and evidence; we need to connect people and organisations who all have a stake in our communities and our health and wellbeing; and while we build on great work being done we must also look to challenge and change where it is not working.
"That's the OSS mission and it is now getting a lot of traction and people on board from across many sectors, and I am looking forward to helping provide valuable support to government, the health and medical worlds, and working together to improve Scotland's health and wellbeing."
Keith Oliver joined the OSS in early 2020 as a business adviser and in December 2020 became Chair of the new OSS Business Development Group. This was created to help develop the organisation's links across the business community and bring business experience, skills and expertise to the OSS work to use sport to improve the nation's health and wellbeing.
A solicitor by profession, but now in retirement, from transactional work, Keith is an advisor to Morton Fraser with a focus on private clients. Outwith his professional work he has considerable governance experience having held senior positions in various organisations, including Chair of the Disciplinary Board of the Institute and Faculty of Actuaries.
Keith was awarded an OBE for his services to cricket and is a former Chair of Cricket Scotland and Director of the International Cricket Council. He retains a role in cricket as Chair of the Cricket Development Trust Scotland.
His current roles include being an Advisor to Cornerstone Asset Management and Honorary Legal Advisor to the Royal Scots Regimental Trust.
Keith has a keen interest in education, having been Governor of Fettes College for nine years, and he remains Clerk to the Governors at Fettes. Previously, he was a Board member of the Association of Governing Bodies of Independent Schools (AGBIS).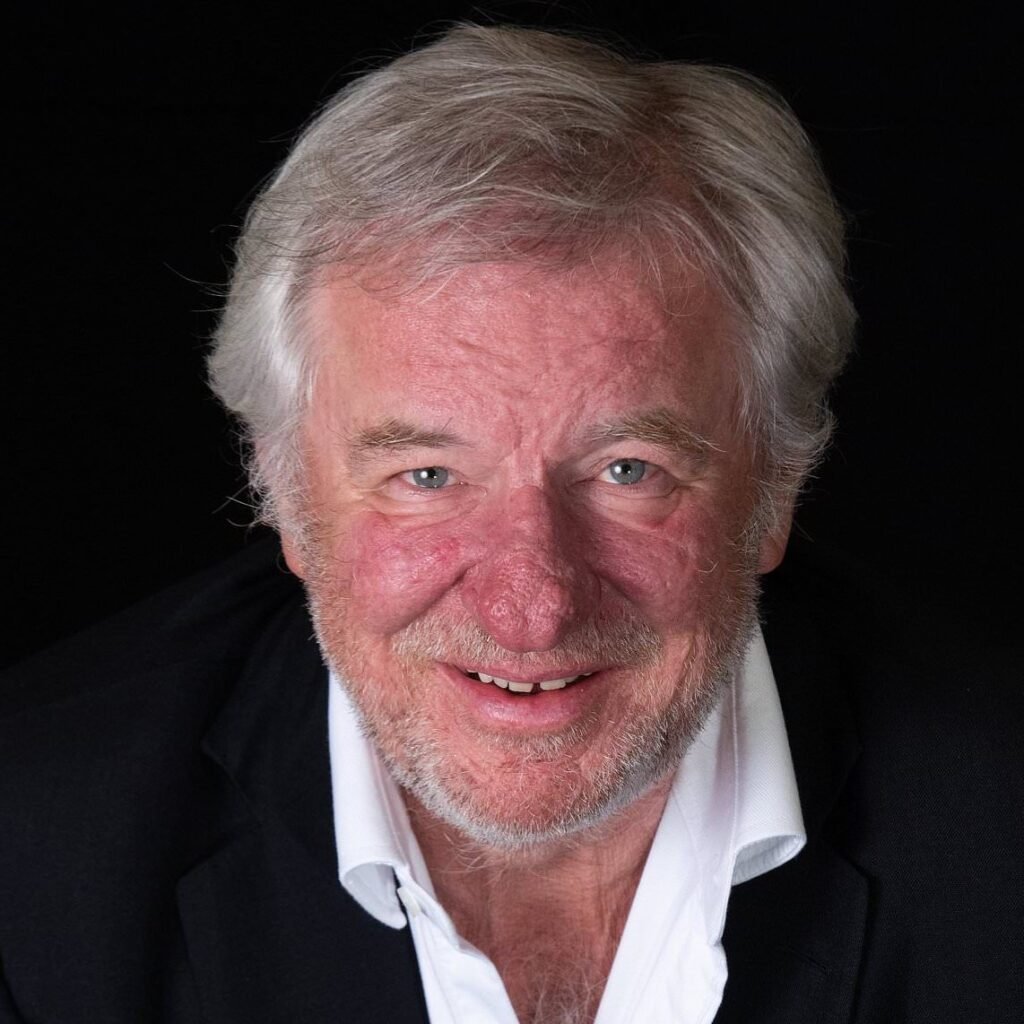 Martin Gilbert recently retired as Chairman of Aberdeen Standard Investments after building Aberdeen Asset Management PLC into one of the world's leading independent asset managers through a combination of organic growth and strategic acquisitions. He oversaw its merger with Standard Life plc in 2017, creating the UK's largest asset management firm, and the second biggest in Europe, and served as co-Chief Executive.
Martin is Chairman of Revolut Limited and also the Senior Independent Director at Glencore plc, and is now chair of Scottish Golf and a European Tour board member.
Martin was named Personality of the Year at the City AM Awards in 2017 and Asset Management CEO of the Year at the Global Investor Awards the following year. He holds honorary degrees from the University of Aberdeen and Heriot-Watt University, and is an Adjunct Professor of Finance at Imperial College Business School.
Martin, who was born in Malaysia, earned an MA in accountancy and a law degree from the University of Aberdeen. After qualifying as a chartered accountant with Deloitte, he joined the investment department of local law firm Brander & Cruikshank, which went on to become Aberdeen Asset Management.
A talented hockey player Martin was a keen supporter of the launch of the Observatory for Sport in Scotland and remains a supportive adviser in striving to help OSS to increase opportunities for all ages and abilities to enjoy the benefits of sport wherever they live in Scotland.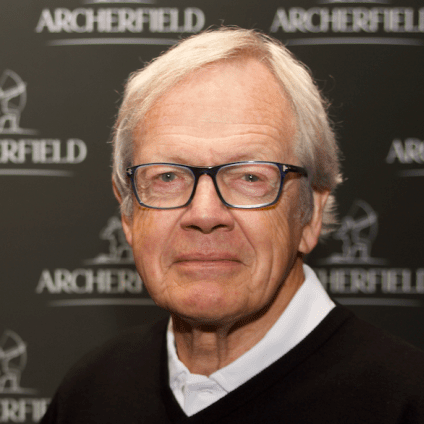 A keen sportsman and long-time supporter and administrator, Doug became an OSS Supporter in 2019 and provides busienss development guidance and network support to the OSS board. He hails from Wallsend in England's North-East and was a promising young footballer until a knee injury ended his playing days and his hopes of becoming a PE teacher. He moved to Edinburgh in 1969 to take on a role in insurance and went on to work across various insurance companies before launching Corporate Risk in 1987, specialising in insurance services for the corporate market. He became widely regarded as one of the leading UK insurance advisers on transactional insurance issues to the private equity industry and corporates, before being taken over by the American firm Johnson & Higgins, which, in turn, was bought by Johnson & Higgins, by Marsh & McLennan – the world's largest risk and insurance services group. Doug continued as an adviser then worked with Willis and took on a more prominent role in sport when he joined the board of Heart of Midlothian FC and served as chairman during an eventful seven years.
Now 75, he retired in 2021 and spends time with his Spanish wife Teresa between their homes in Peebles and near Barcelona, while not golfing, watching cricket or supporting the OSS.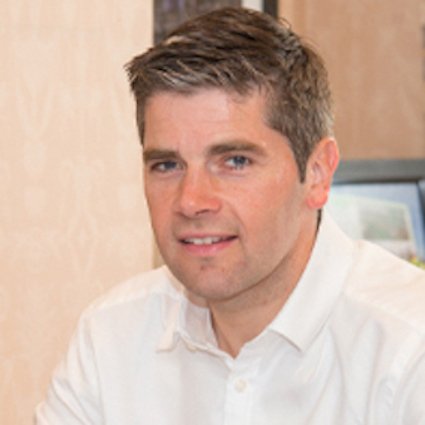 A former Robert Gordon's College student, and now governor, and University of Aberdeen graduate, Paul moved into the world of surveying with Roxburgh & Co and Savills before joining the family firm, GSS Developments. He is also a director of ABZ Business Park and, after many years competing on the world stage as a leading Scottish curler, is a director of Murrayfield Curling Ltd and keeps an avid interest in the 'roaring game'.
Paul commented: "Sport and curling gave me a real focus as a teenager, and something to be involved in, and I have kept that passion for what sport can bring more widely. So, I and GSS Developments are delighted to work with the Observatory for Sport in Scotland. We have shared values in addressing the deepening crisis in community sport and recreation throughout Scotland. With childhood obesity at record highs, the work OSS carry out, both in research and energising implementation, is essential to achieve a more active nation. If higher levels of participation in sport, across all communities and levels, can be ignited, a more positive trajectory will result."
THE NEED to understand and widen the mental health benefits of sport activity have prompted Scottish law firm Burke Legal to back the Observatory for Sport in Scotland's research over the next three years.
Originally from Glasgow, Iain Burke owns his own practice based in the Scottish Borders, Burke Legal, which is the newest addition to the growing stable of OSS Corporate Partners supporting research into all avenues of sport activity and its impact on health, education and the economy. Iain is also convenor of the Mental Health Tribunal for Scotland and has held national roles with the Law Society.
He commented: "Being a practitioner in mental health law for over 30 years, I am acutely aware of the mental health benefits that sport brings to people of all ages and backgrounds. I have previously supported professional colleagues as a former member of the Council of the Law Society for the Borders and was Convener of the Law Society Equality and Diversity Committee for two years, and as convenor of the Mental Health Tribunal for Scotland I sit with colleagues from diverse backgrounds in psychiatry, social work and wider mental health care services.
"I am passionate therefore about the ability of services and organisation to work together to support people, and the role that sport can play in that is regularly overlooked. For me, this partnership with the OSS is about looking more widely at sport activity, and how we can support the Observatory to widen research and evidence-gathering to help everyone to tap into the benefits of regular activity.
"I'm personally very keen on sport and having had two children come through the education system I have also become concerned at the lack of opportunities for young people to follow through early enthusiasm in sport, particularly in less traditional activities. The work the OSS does to look at the wider benefits of sport from that teenage drop-off to older age, across a wide range of activity, is hugely important."