OSS Ambassadors are united with OSS in it's mission to change the world through sport. They are inspirational role models who share a belief in the power to come together, break down barriers, and foster a world of inclusion through the expansion of sports, health, youth, and education programs. Our Global Partners are organisations sharing our vision that we have linked with worldwide
The Mulier Institute was founded in 2002 and is the only independent, non-profit, scientific sport-research institute in the Netherlands. As such, it is engaged in fundamental, practice-focused and policy relevant social-scientific sport research. It monitors the developments within the Dutch sports sector. It builds its own databases and trend series to this end, in close cooperation with academic and professional universities both in the Netherlands and abroad as well as with other research organisations and statistical administrative bodies, such as CBS Statistics Netherlands and Eurostat.
The institute aspires to enhance the quality of sport research and sport policy in the Netherlands. It therefore advocates the appointment of sports professors, and organises conferences and symposiums, such as the annual Sport Research Day (DSO). The Mulier Institute is a prominent member of many national and international research communities, including Measure, EASS and ISSA.
The Mulier Institute has an annual budget of 3 million euros. Half of this budget is funded by an institutional grant from the Dutch Ministry of Health, Welfare and Sport. The other financial means stem from contract research for third parties (municipalities, ministries, sport unions and umbrella organisation) as well as subsidies for scientific research.
The institute has the legal form of a foundation. It is a non-profit organisation. Its daily management is run by Dr Hugo van der Poel and Dr Remco Hoekman. The Mulier Institute employs 40+ staff members, mostly researchers with a background in social sciences. The institute's offices are located in the Galgenwaard stadium of the premier league football club FC Utrecht.
The institute is named after W.J.H. (Pim) Mulier (1865-1954), the pioneer and patriarch of (organised) sports in the Netherlands. Pim Mulier stood at the basis of the Dutch Football Association and Athletics Union, was involved in the founding of the ISU International Skating Union and helped internationally renowned sport events, such as the Four Day Marches Nijmegen and the Eleven Cities Skating Tours, take their form and shape.
Scotland is one of only six countries to have competed at every Commonwealth Games since their inception in 1930 and has a proud history of success. From the first Games right through to Gold Coast 2018, Scotland's most successful overseas Commonwealth Games ever, Team Scotland athletes have continued to inspire the nation.
Recent Team Scotland Commonwealth Games medallists include gymnast Dan Purvis, cyclist Katie Archibald, swimmer Duncan Scott and athlete Eilidh Doyle – all of whom have won Olympic medals. With para-sport events included in the Games since 2002, Scottish medal winners include athlete Libby Clegg and cyclists Neil Fachie and Aileen McGlynn – all also crowned as Paralympic champions.
The list of past Scottish Commonwealth Games champions reads like a 'who's who' of Scotland's sporting greats, including boxer Dick McTaggart, swimmer David Wilkie, sprinter Allan Wells, distance runner Liz McColgan, shooter Alister Allan and cyclist Chris Hoy. Multiple diving gold medallist Sir Peter Heatly contributed even further by managing Scottish teams and later chairing the Commonwealth Games Federation. Sir Peter was Patron of Commonwealth Games Scotland from 2009 until his death in 2015.
Since 1998, CGS has set rigorous selection standards, which have significantly contributed to raising the standard of performance of the team. Sport specific Selection Policies are set in conjunction with each sport and can be found in the relevant Games section of the website.
Most Commonwealth Games sports and athletes have also benefited from Lottery funding through sportscotland or UK Sport as well as high-performance support services provided by the sportscotland Institute of Sport.
Individual athlete preparation is the responsibility of each athlete, their coach and the Scottish sport governing body. The role of CGS is to prepare all sports on the Commonwealth Games programme to come together to compete as one team – Team Scotland.
Over recent years Team Scotland has benefited greatly from the support of excellent commercial partners and from sportscotland the national agency for sport.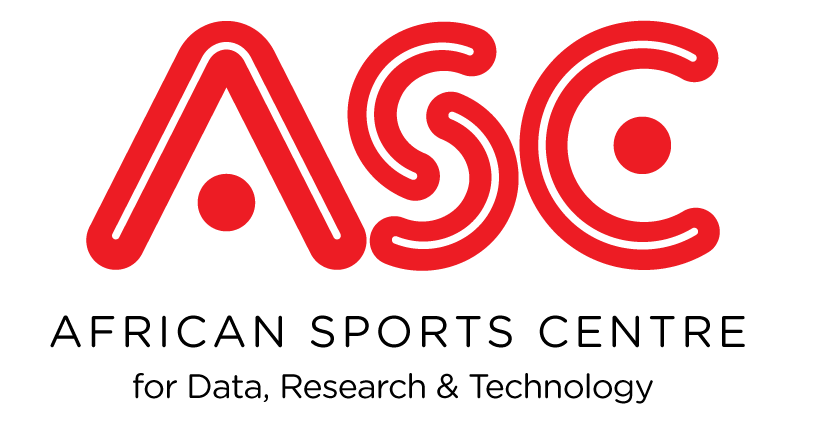 The African Sports Centre for Data, Research and Technology (also known simply as African Sports Centre or ASC) is an organisation committed to championing the use of scientific and technical methodologies and innovations for the development of sports, largely by data, research and technology (DR&T) in an integrated approach.
The ASC objectives target four of the UN's 2030 Sustainable Development Goals (SDGs): (3) Good Health and Well-being, (8) Decent Work and Economic Growth, (9) Industry, Innovation and Infrastructure, and (17) Partnerships for the Goals.
Based in Accra, Ghana, and with a satellite office in Nigeria, ASC is devoted to increasing awareness and utilisation of sports DR&T in Africa and to providing related services, and describes itself as a one-stop centre of excellence for on or off-pitch data collection and management, performance, scouting, betting, health and safety, research, training and advocacy, events (seminars, workshops and conferences), and consultancy.
The ASC coordinate and facilitate public, governmental, non-governmental and private sector initiatives in sports, provide relief for sports teams, and serve the needs of the commercial sector – all aimed at bridging the gap between the continent and the rest of the world and tackling inequalities. Their services are targeted at sports teams, national and regional sports governing bodies and associations, regulatory agencies, NGOs, private businesses/corporate entities, and other sports DR&T companies.
With training and advocacy among our top priorities, the ASC seeks to spread the message of the incredible opportunities available to sports outfits from the utilisation of DR&T, more so in these days of million-dollar brand sponsorships, performance monitoring and analytics, media digitalisation, social media marketing and sports betting. It is our vision that sports teams in Africa, like those in other parts of the world, exploit DR&T for maximum benefits.
The games and industry have moved on from opinions, intuitions and theories to data, research and technology-driven decisions, and, for a long time, Africa has lagged behind. But the narrative is changing and the ASC are proud to lead the charge.
sportscotland is the national agency for sport in Scotland. Their vision is an active Scotland where everyone benefits from sport.
Sportscotland state: "In an active Scotland we will all find ways to be physically active every day, keeping moving at home and at work, taking an active approach to getting around and choosing to be active in our leisure time. More of us will take part in sport because we see it being relevant to our lives. Being involved in ways that suit us. Meeting fewer barriers. Feeling more included. We will all experience more of the benefits of sport. For some of us, by taking part. For others, through our communities.
"To help us deliver the many benefits of sport to everyone in Scotland, we're guided by six key principles:
Inclusive: We understand the barriers people face and proactively address them so everyone has the opportunity to get involved in sport and physical activity.
Accountable: We plan well, we measure our performance and we are accountable for delivering outcomes.
Responsive: We adapt what we do based on how we're doing and what's happening around us.
Person-centred: We listen to people and put their voices at the heart of our thinking.
Collaborative: We develop and strengthen partnerships and collaborations across the public, voluntary and private sectors.
World class: We do everything to the highest possible standard, while seeking to continuously improve."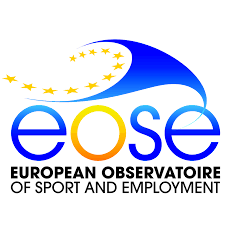 EOSE is an international not-for-profit organisation with the goal to enhance the knowledge on global development, employment and training in the sport and sport related sectors.
The EOSE Vision for the sector has been defined as such by its members : "A sport and physical activity sector that fulfils its social, health and economic potential in Europe and its member states"
EOSE Vision Statement is: "To be a sustainable, independent, non-profit civil society network and expert association acting as a focus for skills and workforce development in the sport and physical activity sector across Europe".
The Mission of EOSE is: "To facilitate and support the development of the sport and physical activity sector workforce, in bringing education and employment together, to ensure people working and volunteering have the skills and competences to perform and thereby to enable the sector to fulfil its potential". This mission is highly relevant to a number of EU policy priorities and whilst EOSE is not a lobby organisation it can through its expertise be influential on behalf of the sector and its members at a European level.
EOSE activity responds to the fact that it is becoming more and more important for the sport policy makers, the sport industry and the training providers of each country to have a better understanding of the real needs of the labour market and also changes affecting that market. The end goal of the activities of EOSE in the sector is to unlock the potential of sport and leisure and enhance its contribution to society as a whole while creating the conditions to develop a competent workforce (both paid and unpaid) with the right skills through fit for purpose qualifications and/or course.
The Australian Sports Foundation believes in a future where every Australian has the access to be active and can play sport, regardless of age, gender, ability, culture, language or financial circumstances. The positive benefits of sport can't be denied, which is why they focus on breaking down barriers so disadvantaged and marginalised people and communities can play sport.
The number of people playing sport in Australia is in sharp decline. Athletes struggle to pay for sporting gear or for competition related travel. Grassroots clubs are resorting to using old and tired equipment. While we all love our sport even the most basic of sporting endeavours requires funds. Unfortunately despite our love, sport is severely underfunded with many people struggling to afford the cost of play. The Australian Sports Foundation has been helping athletes, sporting clubs and organisations fundraise for more than 30 years. To further address the funding shortfall the Sports Foundation has successfully gained charitable status to enable private and public ancillary funds to invest in a sporting future where everyone can play.
The Outward Bound mission is to inspire young people to defy their limitations so they become strong, resilient and curious, ready for the challenges of life. We partner with schools, colleges, employers and youth groups to teach the most important lesson they could ever learn: to believe in themselves. We never let financial need stand in the way of attendance. Over 1.2 million children have attended Outward Bound residential stays since its formation in 1941 with around 25,000 attending each year. Over 80% of attendees receive funding to come on courses. Our goal is to empower all young people to succeed; for themselves, their communities and society.