Round Two of the Scottish Government's Investing in Communities Fund is due to open for applications this month (May, 2022), with a short four-week window for applications.
The Empowering Communities Programme features two funding pots – the Investing in Communities Fund (ICF) and Aspiring Communities Fund (ACF). The ICF replaced five previous community funds – the People and Communities Fund (PCF), Strengthening Communities Programme (SCP), Community Choices Fund (CCF), Making Places Initiative (MPI), and the Fair Food Transformation Fund (FFTF) – and, in 2019-22, distributed almost £30m to 276 community projects across Scotland. The new fund will support projects in 2023-26.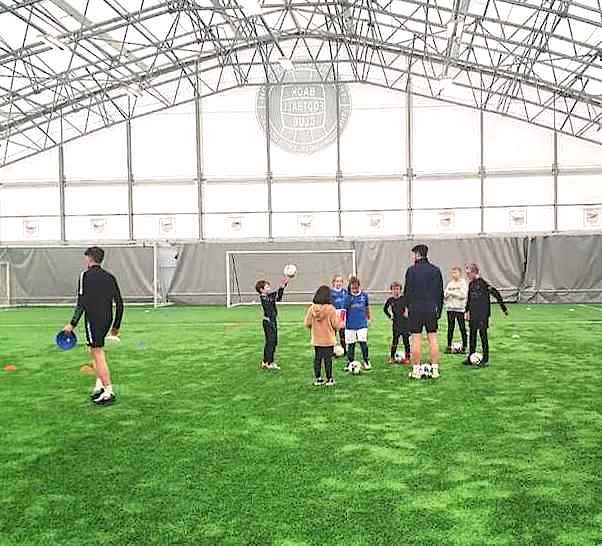 The first round of grants ranged from £10,000 to more than £250,000 over three years, and among those successful were a number of sports clubs and organisations working to improve health and wellbeing and address challenges of poverty. These included the Back Football and Recreation Club in on the Isle of Lewis (left), and its work to tackle isolation, the Carers of West Lothian's Trampoline Project, Methilhill Community Children Initiative's Outdoor Play project, North Kelvin Sports Development Group's After-School club and Scottish Sports Future's families programme.
Designed to reflect a Scottish Government commitment to investing in communities so that they can "develop the resources and resilience to decide their own aspirations, priorities and solutions in response", the fund aims to support Scotland's most disadvantaged or fragile communities to tackle poverty in all forms on their terms. It also helps to meet government targets in the child poverty delivery plan and underpin the Place Principle by encouraging more collaborative approaches to services and assets in communities.
To view guidance and webinars on applying for an ICF grant, and lists of previous recipients, click here.
The £24.8 million Aspiring Communities Fund was set up to similarly help community bodies and third sector organisations in Scotland's most deprived and fragile communities develop and deliver long-term local solutions that:
• address local priorities and needs
• increase active inclusion
• build on the assets of local communities to reduce poverty and enable inclusive growth
The ACF is not currently accepting applications. Details of future funding rounds will be released when they are available.