DEMENTIA has attracted global headlines in 2020 with famous sports people such as Sir Bobby Charlton and Roy Laidlaw revealing diagnoses, and a number of well-known faces will be discussing this on 3 December (10am-12pm).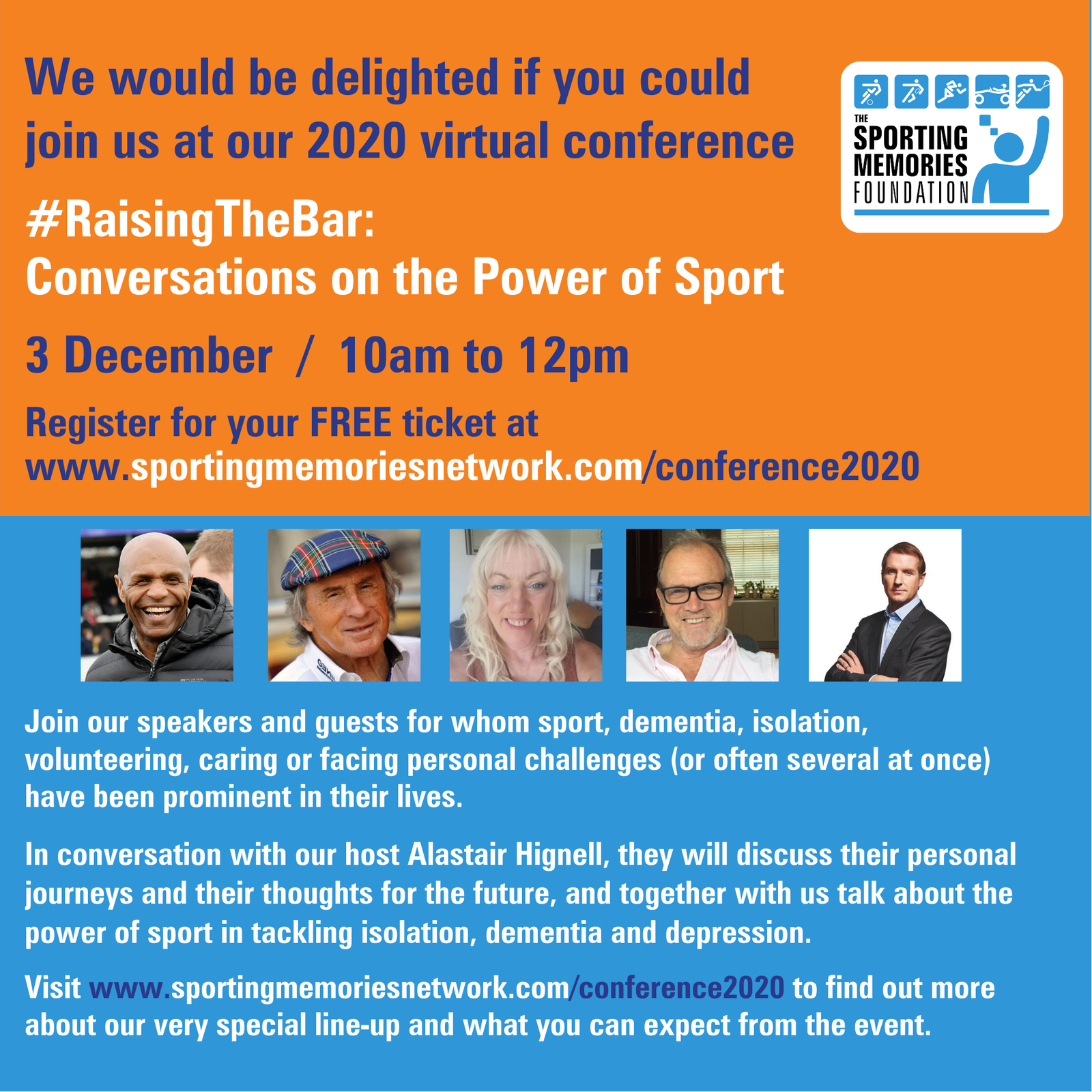 The Sporting Memories Foundation, a key partner of the OSS, is holding its 'Raising the Bar' online conference on 3 December, and Sir Jackie Stewart is among the panel discussing their own journeys, sharing many difficult and entertaining stories from their careers and lives. The event host is former England rugby international and county cricketer, and long-time BBC correspondent Alistair Hignell.
Since the suspension of the Sporting Memories club network due to COVID-19, 'Raising the Bar' has been a theme, the SMF team and ambassadors seeking to make a difference to the lives of so many more people in new and innovative ways, and 'raise the bar' through raising awareness of the power of sport with as many people in as many places as possible.
SMF told us: "We would like to share what we have learned along the way, and hope that you will take away inspirational messages and an enhanced understanding of how we can all use sport to help tackle isolation, loneliness and depression among older people – whether out in our communities or bringing it into people's homes. Everyone is welcome to come along and we are sure that you will find it inspiring and informative – no matter why you choose to join us."
The event is free to all and to register, follow this link: https://www.sportingmemoriesnetwork.com/Listing/Category/conference202.
We'll see you there.