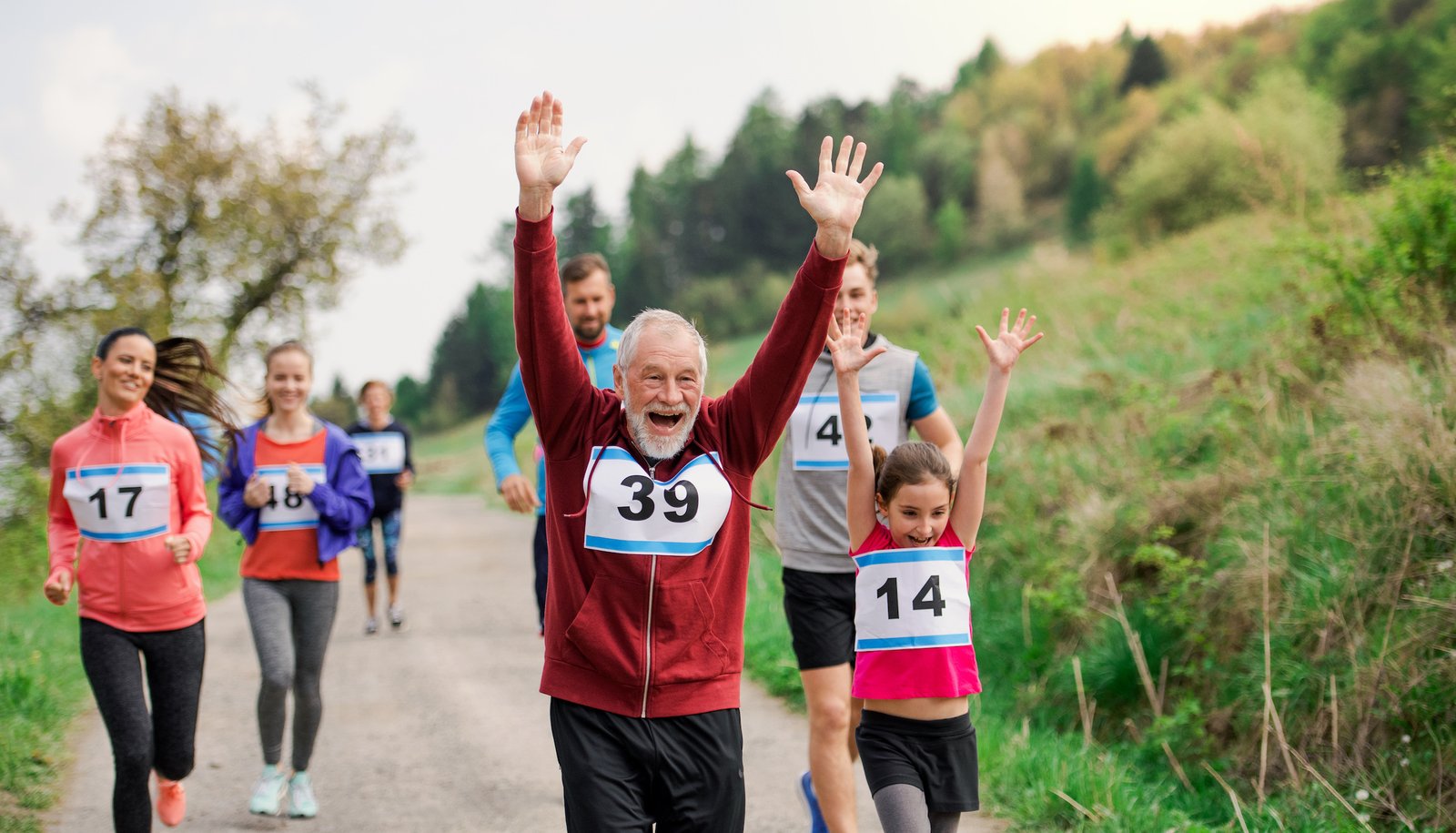 Same ingredients required to strengthen civic society and quality of life
By CHARLIE RAEBURN
Last week I started to share thoughts with you all on how this strange period of reflection might pave the way for us to better look after each other.
This is the second in a series of articles designed to widen the discussion and debate. We have an opportunity to drive change, or as the New Zealanders are terming it, to be "different and better", in how we model the future for Scottish people and breathe new life into civic society.
We would be delighted if you would take a few minutes to read these thoughts and come back to us with your views. Everyone who lives in Scotland is part of our society, and all will have a take on what's important to our quality of life, what they would like to see in their communities and how we work together to make it happen, so we welcome thoughts from every single reader. We are especially keen to hear from the wider Scottish civic society.
The final article in the series will feature an OSS manifesto, drawing on the feedback and our discussions with various people.
Community Sport and Civic Society
Let us be clear from the start. When we discuss 'sport', we are talking about life far beyond a pitch, field, court or pool. We are talking about the potential fun of games and activities and their contribution to the overall quality of life for every person, young and old, across every part of Scotland.
There has been a wide range of comment about physical activity and participation in sport, or the lack of, in the current pandemic crisis, with enthusiasm for redefining activities in gardens to online fitness classes, dancing to playing active video games, and cycling and home workouts for the elderly. This might suggest a heightening awareness of our basic need for a sense of belonging, fun and of expression, in finding fulfilment and a good quality of life.
From the First Minister Nicola Sturgeon, and her encouraging Ted Talk of 2019, to local authorities, Scotland appears to be grasping the growing global interest in 'wellbeing'. At present, in Scotland is it more than simply a fashionable word, with real substance? I would argue that some encouragement is needed to help people here see the link between genuine wellbeing and community sport and recreation. The New Zealand Premier Jacinda Ardern needs no help. She made sport a core part of a new 'Wellbeing Budget', and put community sport at the heart of the country's recovery from COVID-19, even replacing some academic classes in the early return to school phase with PE and fun sport to help children cope with the mental health challenges of a long lay-off.
Sport can be so many things, but it has considerable potential for fun, health, education and community cohesion. In a range of countries, the potential of sport has been grasped as key to strengthening society in the same way as music and the arts, faith groups, uniformed organisations and other aspects of civic life.
It was encouraging to read Sarah Davidson, CEO of the Carnegie Trust, writing for Reform Scotland, drawing attention to the Capabilities Approach to making a good life developed by Amatya Sen and codified by Martha Naussbaum in 2000. She argued the building blocks for our individual and community wellbeing should include the ten below. How many of these do you think could or should be part of community sport in Scotland?
Life. Being able to live to the end of a human life of normal length.
Bodily health. Being able to have good health.
Bodily integrity. Being able to move freely from place to place. 
Senses, imagination, thought. Being able to use the senses; being able to imagine, to think, and to reason. 
Emotions. Being able to have attachments to things and persons outside ourselves; being able to love those who love and care for us; being able to grieve at their absence, to experience longing, gratitude, and justified anger; not having one's emotional development blighted by fear or anxiety. 
Practical reason. Being able to form a conception of the good and to engage in critical reflection about the planning of one's own life. 
Affiliation. Being able to live for and in relation to others, to recognise and show concern for other human beings, to engage in various forms of social interaction; being able to imagine the situation of another and to have compassion for that situation; being able to be treated as a dignified being whose worth is equal to that of others. 
Other species. Being able to live with concern for and in relation to animals, plants, and the world of nature. 
Being able to laugh, to play, to enjoy recreational activities.
Control over one's environment.
Reflecting on civic society
I do hope that Scotland can reflect a wee bit on this just now. After World War 2 so many northern European countries took civic society and the welfare state as serious issues for their populations. Some even have legislation to focus on the supporting and empowering of civic society. What is a common player in these policies and practices? Sport.
Often local government has responsibility for supporting civic society. It is a statutory requirement of local government in Scotland to provide for "wellbeing" and "adequate facilities". To date this has yet to be legally challenged, so no-one really knows what this means, and there is great variance in different parts of Scotland.
We note of course that during the past decade of austerity it has seemed almost impossible for local authorities to invest in non-statutory provision, resulting in the most severe reductions in local sport and culture budgets, and increased costs for participants, and the establishment of more charitable leisure and culture trusts.
Interestingly, in the case of the Netherlands, which had so much to recover from in World War 2, civic society developed very strongly. A quite remarkable growth of strong volunteer-led sports clubs emerged. As health issues around inactivity and obesity reared through the 1980s and 1990s, again they turned to sport for help. Building on a growing use of sport as a tool for improving health and wellbeing, in 2012, in the teeth of the fiscal crisis, the Netherlands even deployed the King of the Netherlands to announce that the country would initiate a new strategy for civic society, including sport, termed "The Participating Society". This was to frame the impetus for its austerity measures. The King said:
"Undeniably, people in our modern network and information society are more outspoken and independent than in the past. Combined with the need to reduce the government deficit, this leads to a gradual change from the classical welfare state to a participation society. Everyone who is asked to take responsibility for their own life and environment."
Leadership in the Netherlands was to take on a greater local role through local government and researchers were asked to review the results of this big change over 2014-18. The results surprised them. Despite the local government budget being reduced by as much as 12%, and despite no legal need to support sport, local government spending on sport not only failed to drop but actually increased slightly, from 2.6% to 2.8%. This stability in funding sport has actually been present since the global economic crisis of 2008, which sparked periods of austerity around the world, and, in Scotland, led to the opposite trend, of an annual reduction in community sport funding, as reported by consultants EKOS in 2016. The Dutch Government, like New Zealand, viewed community sport for all ages as an aid to recovery, a crutch during times of depression, unemployment and mental health challenges. National and local government in Scotland has appeared to view it differently, not as a tool to help health and wellbeing but a luxury our communities could do without.
The OSS is fortunate to have as a board member Remco Hoekman, co-director of the Mulier Institute, which support the Dutch government with research to underpin that approach. Their research reveals how much that commitment to community sport and activities is an investment in the health and wellbeing of the country, and is hugely valued not only by the government but a wide array of organisations and people across civic society.
The main delivery agencies of community activity in the Netherlands are described as Voluntary Sports Clubs (VSCs). Municipal policy programmes call for a larger role for VSCs and volunteers. Agreements contain language actively encouraging VSCs to take more responsibility for the maintenance of the facilities they use. VSCs were expected to become more financially independent as well.
Remco writes in his book Sport Policy, Sports Facilities, and Sport Participation about the need to recognise that community empowerment is easier said than done (Civil Exchange 2015). He argues for a revitalisation of the VSCs support systems and stimulating the professionalism of their operations before calling on them to expand their responsibilities.  These include providing safety nets for the disadvantaged to join the clubs; interest-free loans to assist in facility development; and support with legal and financial challenges.
Scotland has a framework for 'Wellbeing', which is something I endorse wholeheartedly. But, to date, it is not that clear that sport is seen as part of the framework. Nor is it clear how that framework is managed and supported. Who is empowering and enabling the voluntary sector? Most of our neighbouring European countries include sport within a vision  and support for their civic societies.
With the very serious damage that Covid is doing to the country, it does seem sensible and timely to reimagine the future – with probably even less money in society. And that thinking and planning may well have to be local, but sustainable.
Let me know what you think and join the discussion with comment at the bottom of this page. I'll leave you with a favourite verse of mine, adapted from The Rambler's song by Euan McColl:
'Oh, I'm a rambler, I'm a rambler from Manchester/Edinburgh way

I get all me pleasure the hard moorland way

I may be a wage slave on Monday

But I am a free man on Sunday.'
Read the rest of the series here: